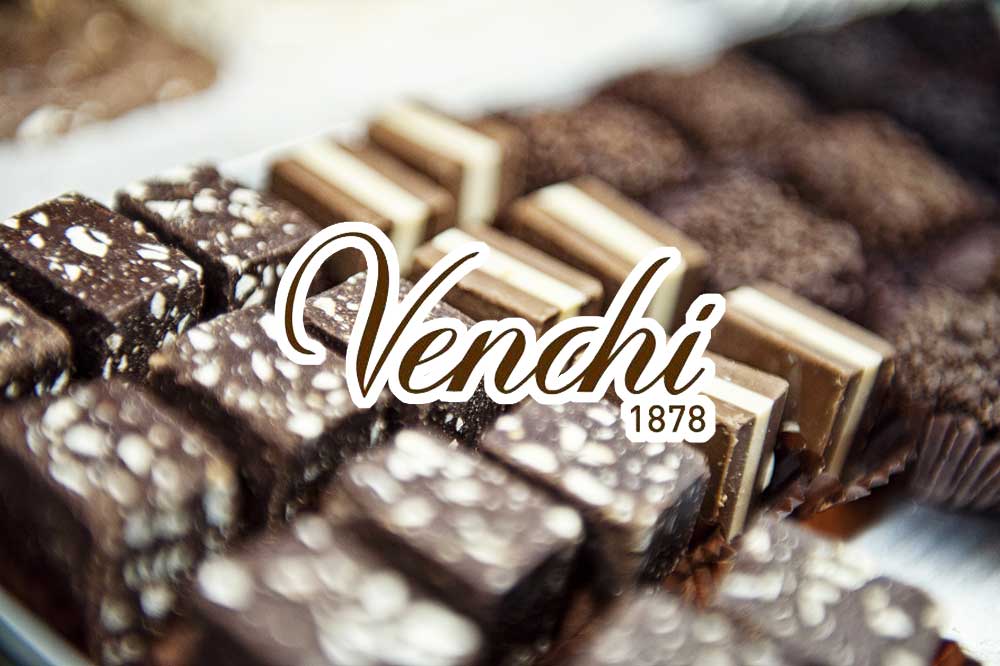 Venchi
Historical brand of Turin chocolate, Venchi is a symbol of the best Made In Italy: the company can boast more than 140 years of history and a presence in more than 70 countries, including the key cities of London, Hong Kong, Dubai and New York .
The collaboration between Stesi and Venchi, through the partner Toyota Material Handling – Logistics Solutions, was born to respond to two needs of the company: to improve the distribution times of the finished product, and therefore the efficiency of the warehouse in a broad sense, and to be able to increase production batches to reduce machine tooling costs. Right from the start, the idea was to create a plant made up of an intensive storage warehouse, dedicated to hosting larger production lots than the previous ones, and a distribution warehouse with all the technologies needed to optimize picking times , accelerate lead time and make shipments faster and more efficient. Radioshuttle technology was used to optimize the performance of the intensive storage facility.
Stesi was responsible for managing all the supervision software solutions, both for the intensive storage system and for the distribution system. As regards the former, Stesi managed the integration with the automatic Radioshuttle system, while as regards the distribution part, Stesi supplied Venchi with all the power of its Silwa® WMS and its advanced features, including those that they enable intensive picking, management of picking lists and loading docks, coordination with field terminals, integrations with the IoT universe, operator assistance systems and much more.
The results declare a greater efficiency of the logistics activities, an improvement of the distribution processes of the finished product, the maximum exploitation of the logistics space and a greater independence from the operators for the execution of the processes, fully supporting the initial requirements of the customer.